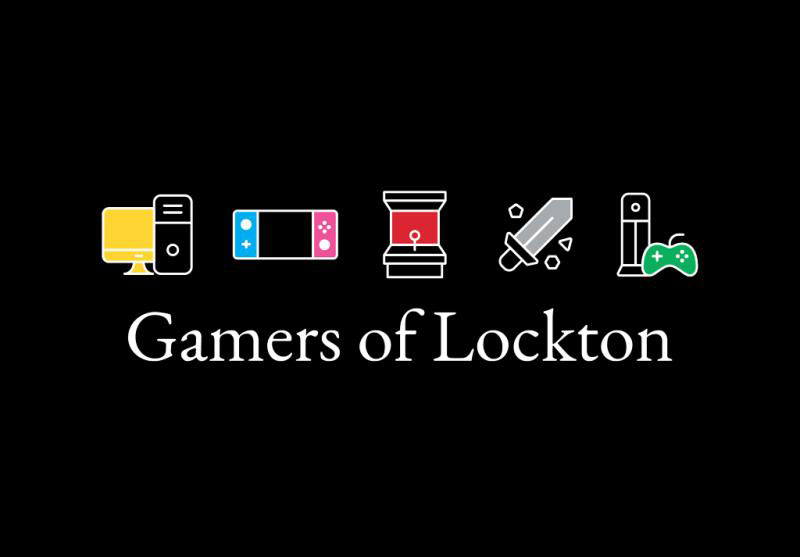 Gamers of Lockton
In 2020, I formed the Gamers of Lockton group on the company's new cloud-based social hub, Workspace. Associates who enjoy playing games could connect, share tips and fun content, and link up to play together after business hours. Mainly I moderated the discussion area, often prompting questions and posting fun polls.

While designing this header image, I had to ensure that all colors were from Lockton's new brand guidelines. The company had recently undergone a branding refresh where black became the dominant color, accent colors were used sparingly, and flat outlined icons were the latest trend. I wanted to make sure that different forms of gaming were visually represented: personal computers, handheld devices, arcade cabinets, board games and tabletop role-playing games, and consoles.

Game On: Chits and Giggles
I'm an admin of
Game On CT
, an active Facebook group with 860+ board game enthusiasts from all across Connecticut. I moderate the discussion area and post content—my favorite topics being tabletop role-playing games and miniature painting. I'm also a big promoter for the group on social media and in-person at conventions like ConnectiCon and Penny Arcade Expo (PAX). Together with local game shops, we raise awareness and money for charities like Extra Life and Child's Play—amazing organizations that provide support to children undergoing intensive medical treatments.
In 2018, two of the main organizers for the group hired me to create a simple logo inspired by arcade coins. It went on to be used in the group's Facebook posts, email newsletters, Meetup profile, and a limited-edition challenge coin. More uses are in the works, such as a loyalty rewards card and rubber stamps for special events.